Owner / Instructor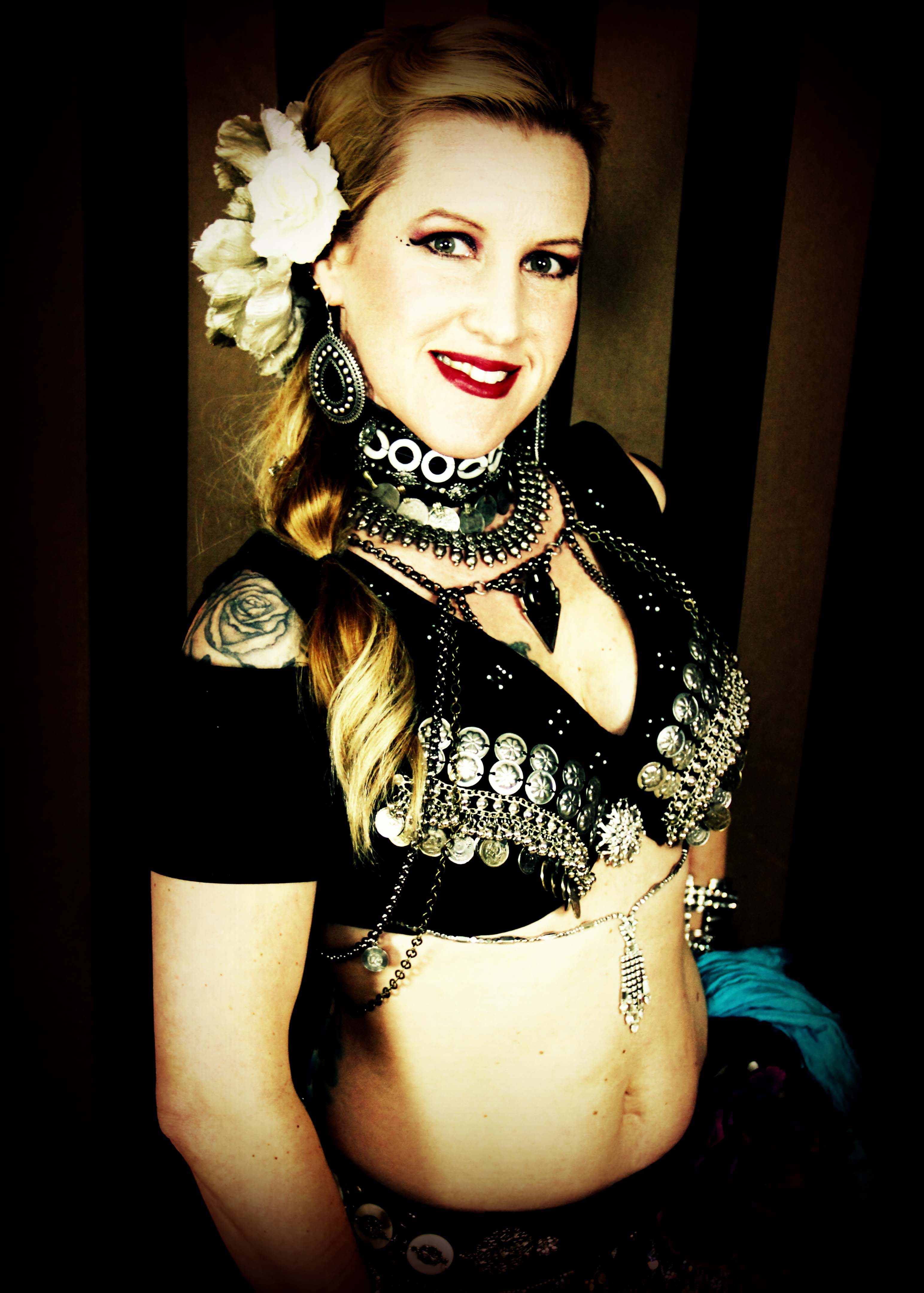 Classes: American Tribal Style, Ballet Barre, Fusion, Pilates
Director of Tamarind Tribal Belly Dance

Instruction History
American Tribal Style® Belly Dance Instruction, 2008-Current
DanceCraft - Key of Diamonds Certified 2016 - Current
Pilates Instruction (Mat and Standing Pilates Instruction), 2007-Current
Tribal Fusion, 2013-Current
Ballet Barre (Total Barre®), 2015-Current

Experienced with over 200 live performance in a variety of styles of dance and instructor at such events as:
• ATS Homecoming hosted by FCBD® January 2015, San Francisco, CA.
• Tribal Trove hosted by Aleta Kaplan March 2015, San Diego, CA.
• Seven Sins and Seven Virtues hosted by Fruzsina Markusfalvi-Toth April 2015, Buapest, Hungary.
• Festival Tribal Internacional 3 hosted by JamilaAugust 2013, Mexico City, Mexico.
• Filming of Anatomy of a Step hosted by FCBD® June 2011, San Francisco, CA.

Movement and Dance Experience
Belly Dance 2003-Current
Studied with Jennifer Nolan of Tamarind (formerly of Trillium Tribal and Barika Tribal). Additional instruction with Carolena Nericcio and Megha Devyani. Workshops with Devi Memak, Zoe Jakes, Deb Rubin, Rachel Brice, Amy Sigil, Samantha Riggs, Paulette Rees-Denis, Onca, Rina Orellana Rall, Blue Lotus Tribe, Rahkshanda, Ariellah, Sonya, Isadora Bushkovski, Kerensa DeMars, Jim Boz
Ballet (Workshops with the Lenningrad Ballet and Phantom of the Opera Dancers)
Modern and Tap Dance

Eduction and Credentials
Teacher Certification and Sister Studio Status in American Tribal Style® Bellydance, 2008
Carolena Nericcio, Milwaukee, WI
Certified in Pilates, Mat Exercises and Standing Exercises 2003
DanceCraft - Key of Diamonds Certified 2016, Key of Spades Certified 2017

Classes: American Tribal Style
CrystalZ fell in love with American Tribal Style (ATS) Belly Dance when she saw two ladies, her size, hypnotize an audience with their hips. And she said "I want to do that!" She began to study ATS with and has never looked back. ATS became her focus, her savior, her passion.

CrystalZ has been dancing ATS Belly Dance since 2006. She is a founding member of Kiss My Shimmy, Zephyranthes, and Tamarind.

In 2008, CrystalZ became a certified American Tribal Style teacher. She began teaching because she wanted to share with other women, "we all have a Goddess within us" and ATS allows you to find her. ATS is not about what size you are, but about being strong, feminine, and most of all beautiful. You create this beauty by moving in sync with your sisters as a group and within this harmony you allow your inner Goddess to shine through.
CrystalZ loves to create beauty in her dance and though crafting. She vends handmade belly dance accessories and clothing under the label More Flair by CrystalZ.
Classes: American Tribal Style, Floorwork, Saturday "Sauce"
Jocelyn "Sauce" Fait is the assistant director of Tamarind Tribal Belly Dance has loved dancing from a young age. Beginning as a classically trained dancer, her interest shifted to other dance forms as she entered college. Nine years ago she took her first belly dance class with Elizabeth "SuperBeth" Fish and has never looked back.

Jocelyn's dance background is varied and eclectic, which comes through in her improvisations, stylizations, and choreographies. "Sauce" is known for just that, sassy, complex contemporary combinations and dance conditioning, not for the faint of hear. She continues to study tribal fusion belly dance with Zoe Jakes, working towards becoming a certified Dancecraft dancer and teacher.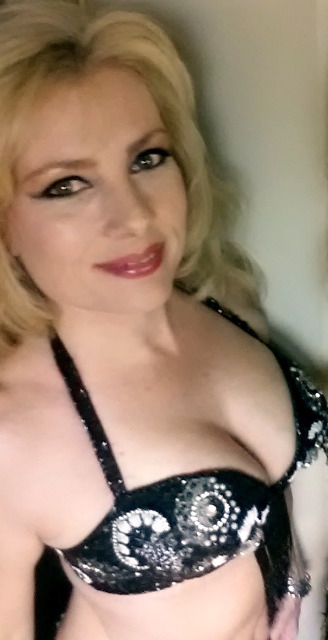 Classes: Arabic Belly Dance

Samantha Fairuz is a full time Middle Eastern Dance instructor, choreographer and performer.
She holds a B.F.A from the Milwaukee Institute of Art and Design and has a background in ballet and jazz, she began belly dance in 1995 and has been teaching full time since 2001.
She is the director and choreographer of Safar Dance Company and Ala Nar student troupe. She is dedicated to the preservation of Middle Eastern Dance in all it's forms.
Classes: Beginning Raqs Sharki
A love of performing arts and a fascination with Egyptian history and culture led Zahra to her first bellydance class in 2004. She instantly fell in love.
In 2007, Zahra decided to share her passion with others beyond performing, and began teaching. Her philosophy is that proper technique and knowledge create a necessary foundation, but it is only by bringing a piece of yourself to your art that it truly comes to life.
Zahra specializes in Classic Egyptian Oriental, Egyptian Folkloric, Turkish Oriental and Romani styles.